Ever consider reserving the entire hotel to yourself whether you are here for a family gathering or getaway with friends?
The hotel offers a special package where all six of its guestrooms can be reserved, and the hotel's restaurant will also be the exclusive domain of your party.
Reserve this package to experience the ultimate luxury getaway experience where your family or friends will stay in rooms featuring their very own moor hot spring bath and your party will be treated to delicious fine dining prepared by our master chef.

We invite you to add a special flare to a family gathering or fun getaway experience with friends by reserving the entire hotel for your party.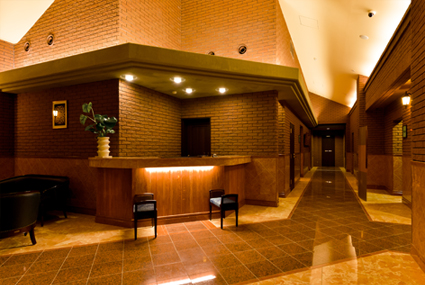 The hotel's six guestrooms can also be reserved by a party of one as well. Discover another level of hospitality like no other with the entire hotel all to yourself. We invite you to discover this out-of-the-ordinary experience for yourself.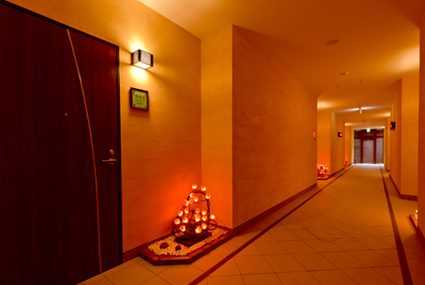 Accommodations for up to 16 guests
| | |
| --- | --- |
| 1~12 guests | Base price: 441,000 yen |
For parties of 13 guests or more, an additional charge of 36,750 yen per person will added to the base price.
| | |
| --- | --- |
| 13 guests | Base price: 453,600 yen+37,800 yen=491,400 yen |
| 14 guests | Base price: 453,600 yen+75,600 yen=529,200 yen |
| 15 guests | Base price: 453,600 yen+113,400 yen=567,00 yen |
| 16 guests | Base price: 453,600 yen+151,200 yen=604,800 yen |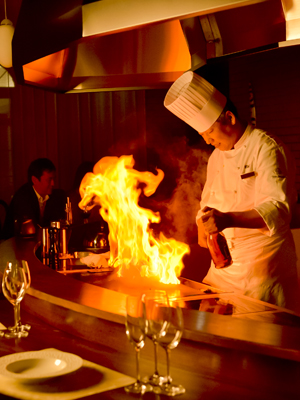 Dinner
Meals are served at Restaurant Repun.
Restaurant Repun was designed based on the traditional dwelling of the Ainu people, or chise, and offers full course fine dining using seasonal local ingredients, including Shiraoi-gyu beef.
Breakfast
Meals are served at Restaurant Repun.
Other delicious fare include rice cooked with the hotel's hot spring waters, local seafood, and fresh local produce and eggs from the area.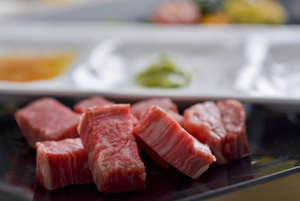 For reservations, call +81-144-85-4001 or email reserve@pirikarera.com